"analyst", 2021 is a video and performance installation that centres the 'alter ego' and fracture of the self.

The video begins with a declaration of the artist's career transition to financial manager. An absurd conversation with the author's ambiguous 'analyst' then begins, in which an imminent soundscape and vocal delay, a borrowed archetype from cult 00's comedy 'Jam', produce a sense of foreboding.


"..Did I really have the mettle and the common sense to survive out there in the corporate world? I had never had a good telephone manner. Perhaps I was just in the art crowd because these were the only people that would accept my irresponsible self?"

Accompanying the video is a live dialogical score for two performers around a kitchen table, that deal with the construction of fictive selves.


AA; AB: MONOLOGUE: Have a dialogue with yourself. Take turns.
B: DIALOGUE: Have a discussion in which you are inauthentic with one another.
C: DIALOGUE: Have a discussion about something neither of you know much, or anything, about.
DA; DB: MONOLOGUE: Become an expert in a topic you know very little about, addressing the other. Take turns.
EA; EB: DIALOGUE: Performer 1 cold-calls Performer 2 (option to perform Performer 2's analyst). Take turns.
&c...
Link available upon request
"analyst" will be exhibited at Brouwersgracht 272, Amsterdam, 2021.
---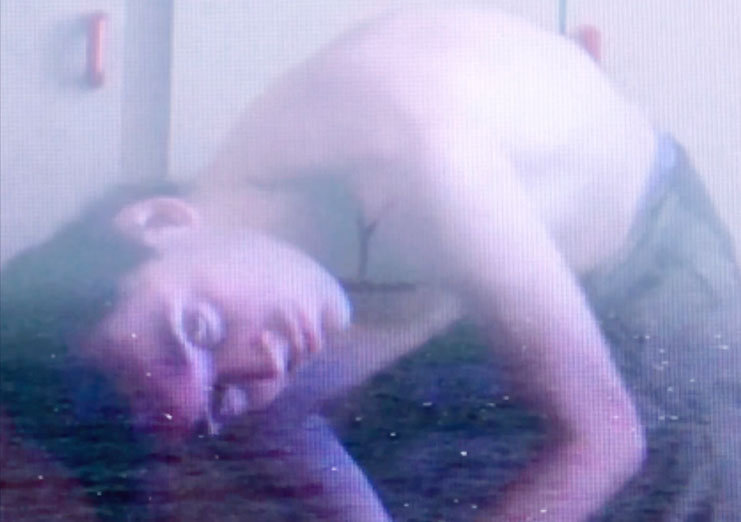 "Cold open", 2020 is a video poem in the form of a word—image chain, in which flickering images produce the intonation for a text with no reader.

The text wavers between way-finding and obstruction, before arriving at a short movement score that plays on the affect of 'folly', or doesn't.


"dusting – it's this way – it's the other – it's rewarding – it isn't – paddle towards you – it's cold – it isn't – it is – it isn't – cold in here – 2007 I think it was – 2007 I think it was – lifted – the needle – a candle to her – too soon – too late – it's left – right – wicked – don't look at me like that – it's fine – fatal – it's – rewarding – yeah – paradise – is a Bacardi island – or – yeah –

.."


The video was originally looped via Twitch, producing the effect of an interminable flow of words with no clear beginning or end. This might have allowed for an accumulation of meaning, or not.



https://vimeo.com/459102622



"Cold open" was exhibited at Queer Queer Casimir, Salon 14, Warsaw, 2020 and premiered on Cosmos Carl Platform Parasite, 2020.
---