"Deathletter", 2023
Text for performance
Presented at tteerriibbllee space, Amsterdam, 2023
---
"Day Into Night Into Day", 2022
Sound work, 14", with original music by jsa
Broadcasted on Montez Press Radio New York City & Cashmere Radio Berlin.
Link available on request
---
"Probably dropped by a gravy robber", 2021
Video, 8"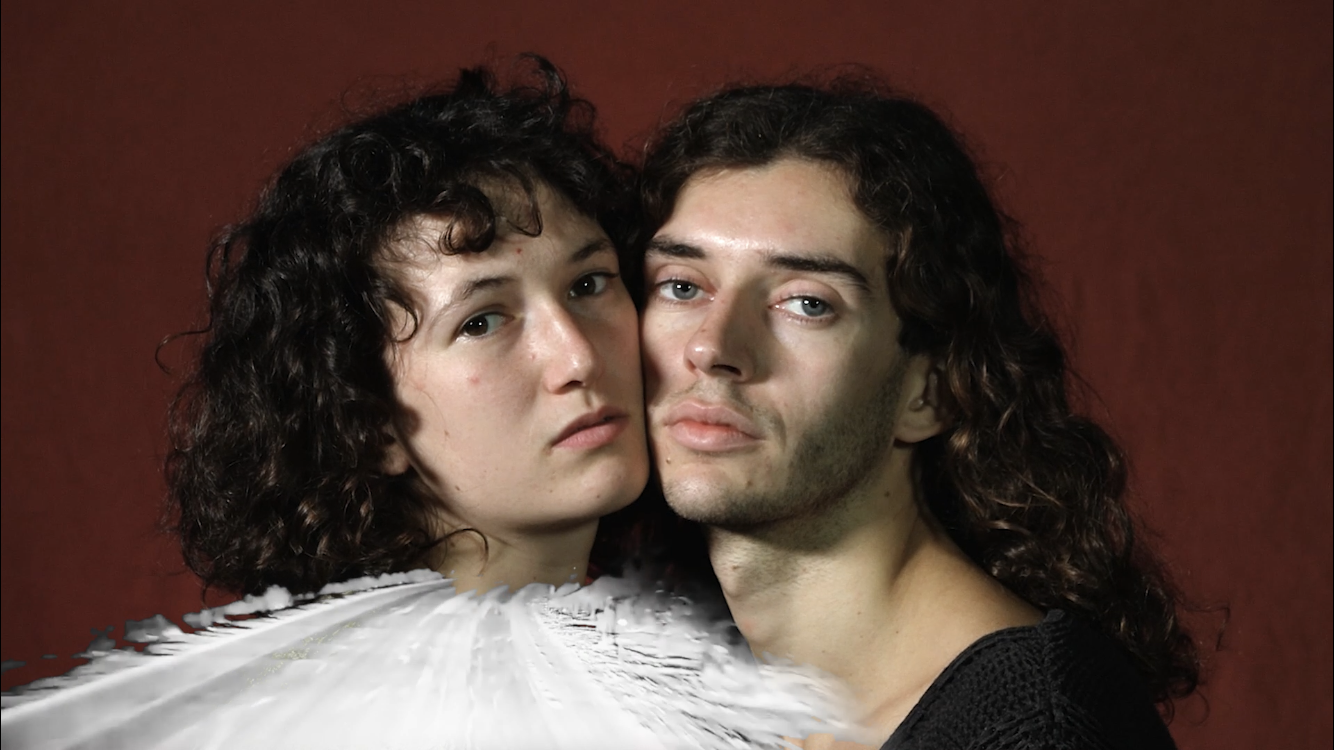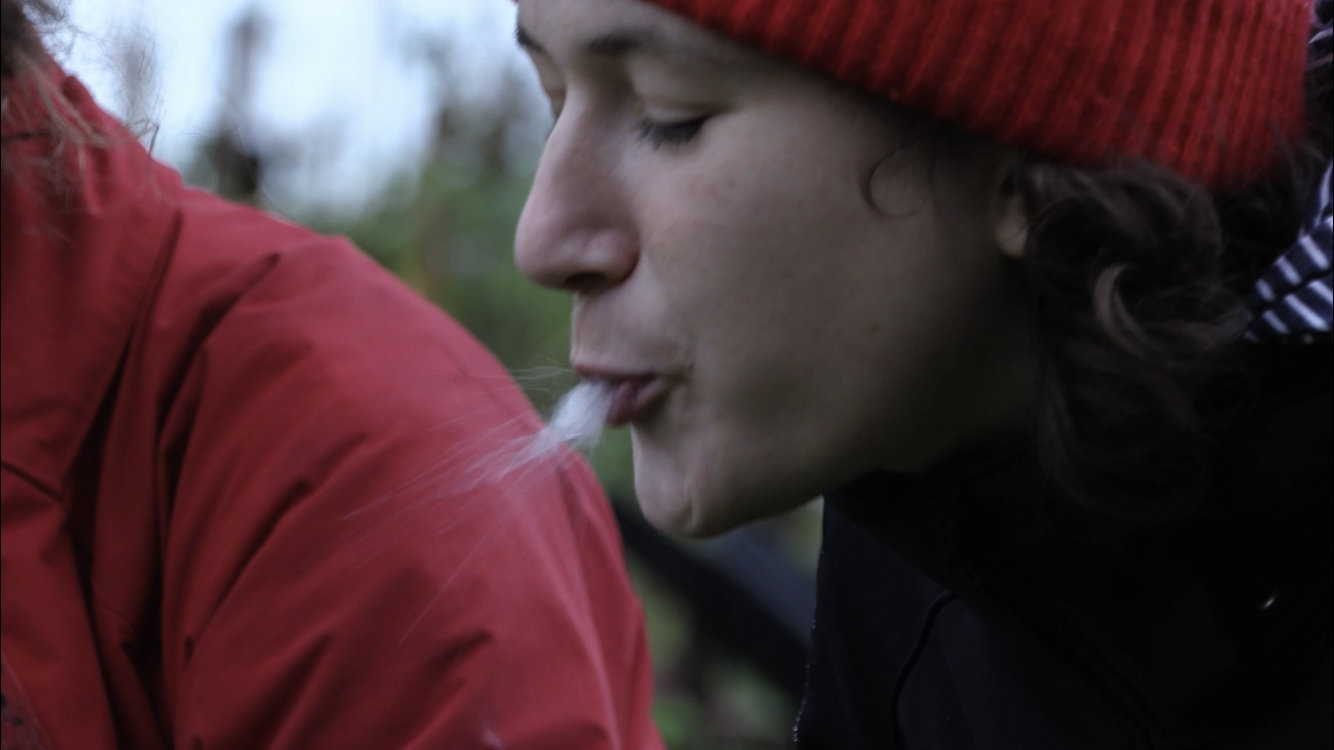 "Probably dropped by a gravy robber" is a video work that reflects on the family as a strange sexual field. By way of both dated, and festive, studio portrait aesthetics, and the erotics of the outdoor, it follows an ambiguously related pair as they engage in a variety of bonding activities.


The video is closed by a rhyming poem, partly derived from W. G. Sebald's 'The Rings of Saturn' (1998), that tells the story of a Roman drinking glass excavated from an English field.
Laughing at language, the poem unfolds into a quasi-erotic encounter between two strangers on a polder.


"Probably dropped by a gravy robber" was screened in October 2021 at the SNDO, Amsterdam.
Link available on request
---



"Joan", 2018-present
Text

An ongoing fictive work. A trans-temporal mode of storytelling via four avatars takes place in anticipation of an imminent flood in near-future Britain. The text meditates on impending disaster through figures that navigate history by way of the surreal, the erotic and the kitchen-sink.


"Joan wondered. She wondered up tchapel. She wondered in. She took a pew. She nodded at th'assemblages around her.

Tchapel had been there for long. Then one day, unsolicited, a crack ripped up tstonework. Only a partridge was in earshot. First things first tglass creaked. A long moment, and then… Windows burst joyful!joyfully, as in sequence, tracery, arches, buttresses, rafters, hallowed of all splatted tground. Was this how th'reformists did it?

Joan wondered.

She wondered down tgarden. She wondered over t'fence. She wondered up tlong-backed hill, barren bar a few saplings sequestered by wire; thground, ragged as if scorched by fire. She wondered up tpriory. Topheavy ruins stood there in suspension, like thunderborn seastacks, old sledgehammers. She wondered through thdoors. She wondered through thyears.

She wondered through th'assembled congregation, through thbush smoke of old worship, through tbaritones, through th'hats, through t'minor keys. She wondered down taisle. She knelt, she was a good woman.

People recognised this.
.."
An excerpted version (2021) is available upon request
---



"1808", 2021
Text

An erotic short story, that turns one night of passion on its head by way of a gender jaunt.


"she was hard, he was hard; they didn't mean it; they were just like that; two hard people, lying next to one another; the doorbell rang, it was his dad; they laughed; they laughed; they heard footsteps coming up the stairs, they stopped laughing; they stopped laughing;
.."
"1808" features in "the view from here", 2021 (performance) and was shown at the group text exhibition 'Eau Salon', 2021, Zürich, curated by Exquisite Corpse collective.
Full text available on request
---


"analyst", 2021
Video, 6"

A video and performance that centres the fracture of the self.

The video begins with a declaration of the artist's career transition to financial manager. An absurd conversation with the author's ambiguous 'analyst' then begins, in which an imminent soundscape and vocal delay, a borrowed archetype from cult 00's comedy 'Jam', produce a sense of foreboding. Accompanying the video is a live dialogue score for two performers around a table.


"..Did I really have the mettle and the common sense to survive out there in the corporate world? I had never had a good telephone manner. Perhaps I was just in the art crowd because these were the only people that would accept my irresponsible self?"

"analyst" was exhibited at "Do You Think It's A Commodity?", Monthly Payment Project, Amsterdam, 2021 and "THAT IS MY LEG", group exhibition at Brouwersgracht, Amsterdam, 2021.

Link available upon request

---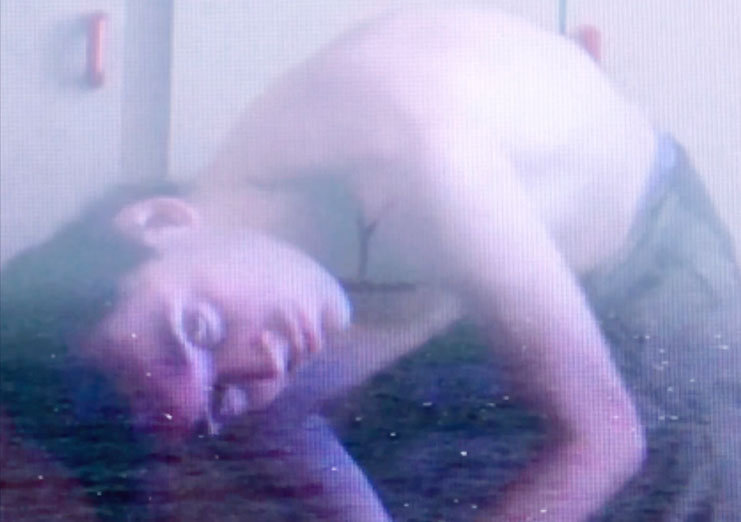 "Cold open", 2020
Video, 5"

A video poem, in which the rhythm of flickering images produce the intonation for a text with no reader.
The text wavers between way-finding and obstruction, before arriving at a short movement score that plays on the affect of 'folly', or doesn't.


"dusting – it's this way – it's the other – it's rewarding – it isn't – paddle towards you – it's cold – it isn't – it is – it isn't – cold in here – 2007 I think it was – 2007 I think it was – lifted – the needle – a candle to her – too soon – too late – it's left – right – wicked – don't look at me like that – it's fine – fatal – it's – rewarding – yeah – paradise – is a Bacardi island – or – yeah –

.."


The video was originally looped via Twitch, producing the effect of an interminable flow of words with no clear beginning or end. This might have allowed for an accumulation of meaning, or not.

"Cold open" was exhibited at Queer Queer Casimir, Salon 14, Warsaw, 2020 and premiered on Cosmos Carl Platform Parasite, 2020.



https://vimeo.com/459102622
---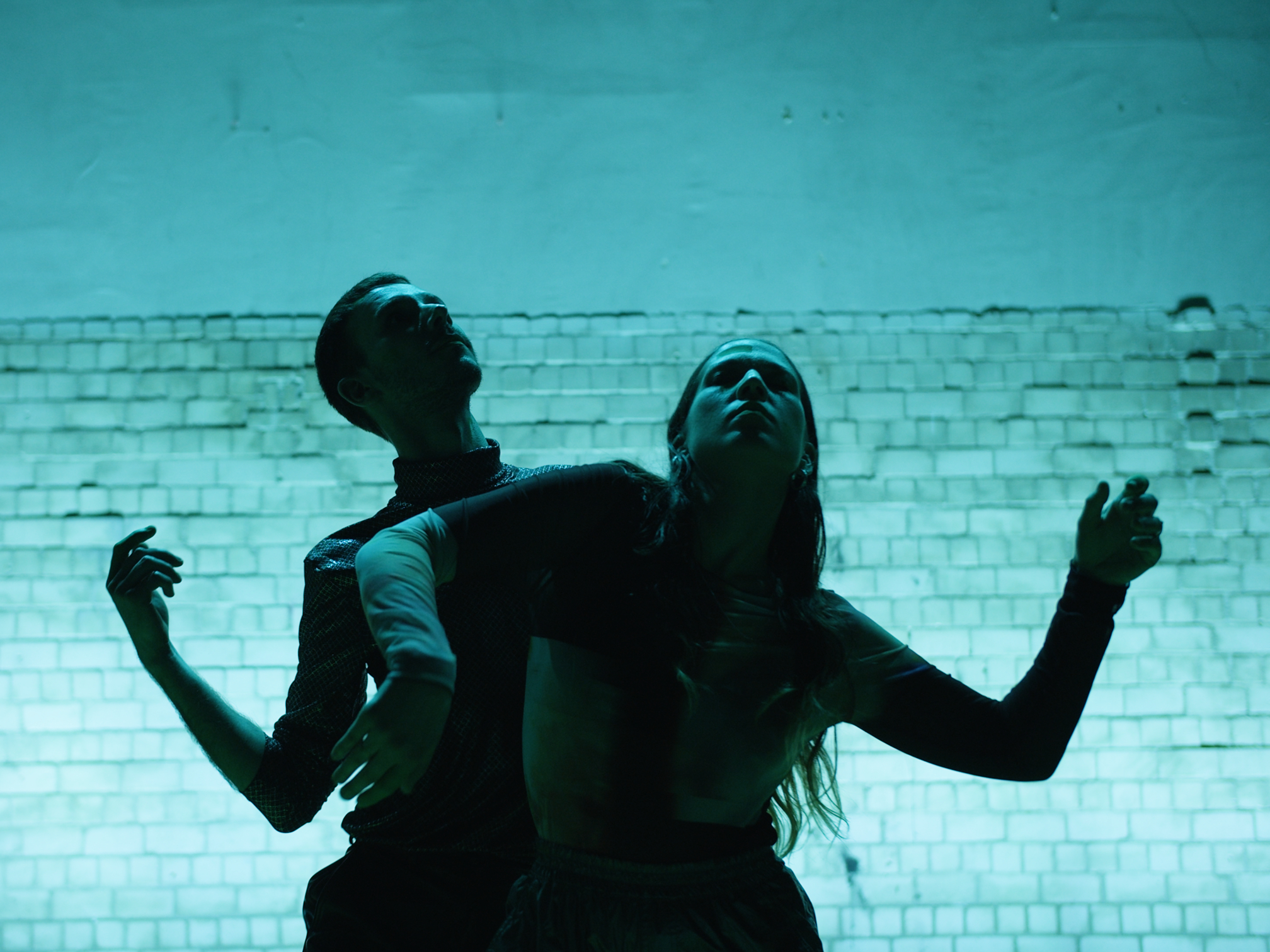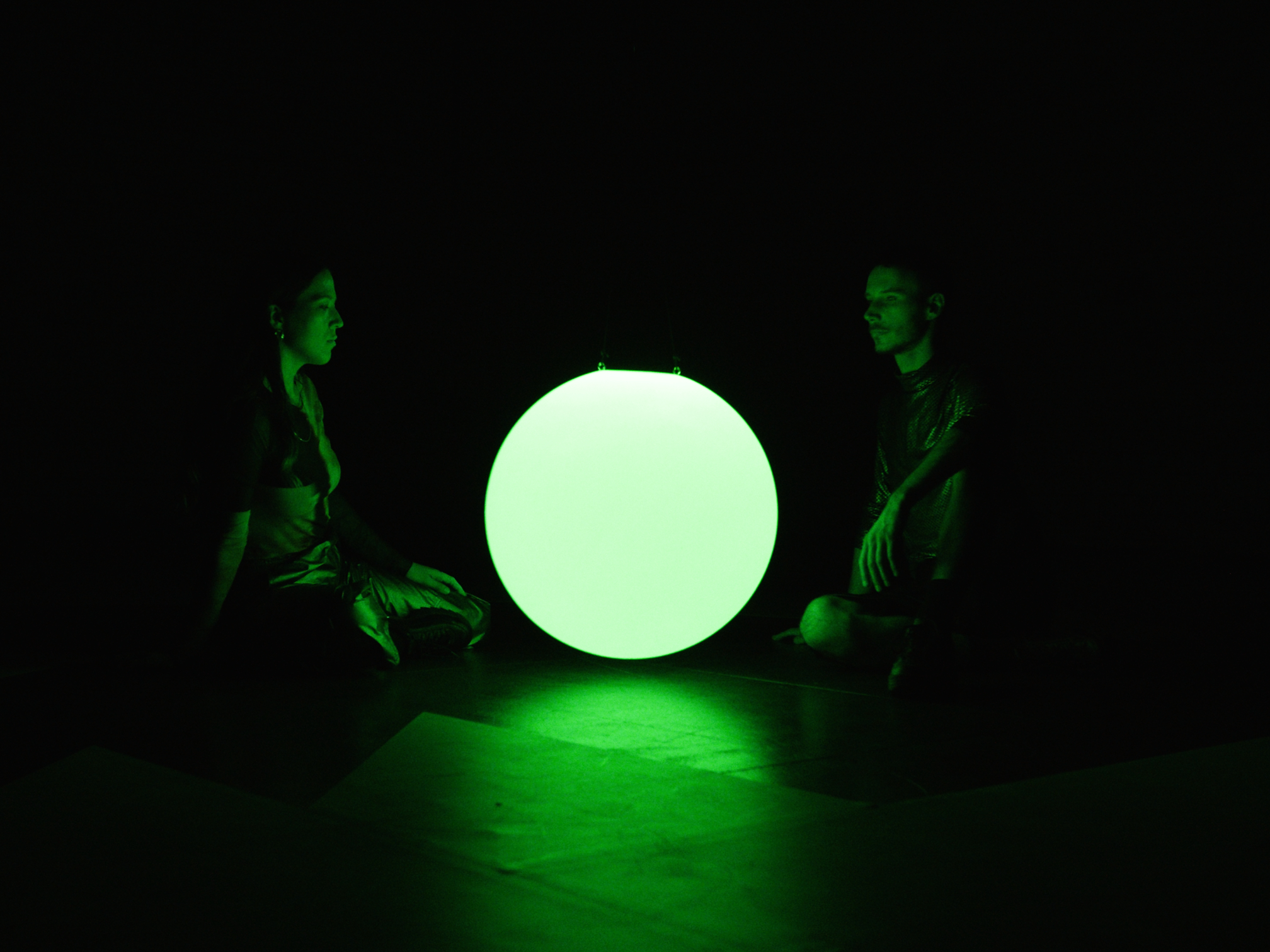 "Thereafter", 2021
Text

A narrative voiceover text produced for Przemek Kamiński's performance film 'Thereafter', developed as part of his residency at K3 Zentrum für Choreographie - Tanzplan Hamburg.

The text unfolds across eight parts, loosely taking cues from Ursula Leguin's 1985 novel 'Always Coming Home', and accompanying the choreographic chapters of the film. Employing a video-game style second-person narrative of a trail across a post-human landscape, the voiceover is occasionally interrupted by an omnipresent 'narrator', Sie, somewhere higher up in the pixelsphere. Sie knows the rules of the game, and shares them when she feels like it.


"You come down from the slope. You see green; you see blue. You speculate on your position for a while. You watch the shallow pan of the valley spread before you. You follow the weft of the fields and the wild copses with your eyes. You note the mixture of cultivation and natural abandonment. Your eyes sting from the midday sun. Your calves pinch as you make your way downhill. Your way is marked by loose rocks; the ground is dry but the further the horizon stretches the more green its haze becomes. You are thirsty. You sit for a while.."
"..The narrator, sneaky git, comes on just in time to be the final inane voice that you hear:
Sie: Yes, the temperature grew high, so high that their very substance began to melt. One could compare it to a giant microwave; they so gave and received new forms simultaneously. To an onlooker, they simply fizzed. It wasn't the end, but it wasn't the beginning either. It was all just repetition."

More information about the work can be found

here

.
---


"30-something The sod", 2020
Text

Produced for a performance as part of Krzysztof Bagiński's 'But Everyone Else was Crying' Cellular commission at Cell Project Space, London. The text ruminates associatively on a Polish folktale by Konrad Góra, that appears in a separate video-work in the commission.



"..
13. Not so much that you shouldn't cry, but that things releasing water – the water that drowned the mouse – the septic wellwater – should make any one person more heavy than anyone else; and what, after all, did they mean by AllTheCrying, and by extension, AllTheHeaviness, that welled up, underfoot, that SOGGED the fallen tree trunks, and bloated the fence posts to such a softness that adolescent deer could peer their heads between the cracks, to the point that no Mxn nor Womxn nor Daughter was an island no more, but AllWereWater, overflowing the ancient ditch that encircled their house, to the point that everything leaned on everything else, and there was no original sadness, much less than an ORIGINAL sin, because it didn't matter how heavy you were individually, it was about how heavy you were together, because everything, leaning on everything else, produced a cumulative weight, and that was the thing we should be TALKING ABOUT.
a. Not some stupid child with a ble3ding head. But how 1 thing led to another.
.."

The text was performed online over two dates in November 2020 by Thelma Sharma.

Curator Eliel Jones writes of the text:


"...Continuing the tradition of folktales, which are typically passed on by word of mouth and changed over time, Bagiński has invited artist, writer and performer Billy Morgan to write a contemporary re-telling of the story of the Little Mouse. Responding to the state of the world as being at the precipice of ruin, Morgan's text, 30-something The sod, (2020), materialises what is at stake –affectively, emotionally, physically– in creating re-associations between the original folktale and present time. Measuring the scale and rhythm of ecological disaster as being chaotic and contingent, Morgan pulls from the surreal and somewhat comical tone of the story, and nods to its repetitive structure with its own uncontainable logic. Throughout, the writer reflects on the effects of anthropocentrism –the belief that human beings are the most important entity in the universe–, alluding to patriarchal, colonial and capitalist systems as culprits in the on-going process of environmental catastrophe."

The complete text can be found

here

.
---
"Sense & Cessation: Earthly Constructions of Nationhood", 2020
Text
An essay on earthworks, queer eternities and the precarity of the material ground as a form of nation-staking.
"1. Landing

What is it you are so proud of about your country?


Being able to wake every morning to the same view?



Through time, we have complicated notions of landedness and nationhood with our earthly constructions.

Be it by stealing the seabed from the sea, as in Norfolk's engineered plains, or in erecting earthworks to demarcate the murky borders of our nations, as the muddy dyke that rips through the Welsh Marches; it is perhaps no coincidence that 'The Matter of Britain' refers to the body of medieval literature and poetry that constitutes the predominant mythology of the British Isles. Our identity as a citizenry often starts with the matter beneath our feet.
.."

It was published in
Krzak Papier
no.2, July 2020.
The text can be read
here
.
---
Poems
2018—present
My poetry writing is a continuous practice, from which I source material for my performance works. Three of my poems were featured in the recent anthology,
'Modern Queer Poets'
, published by
Pilot Press
in January 2020 and stocked by Tenderbooks and Antenne Books, London.
You can download a sample of my published poetry below:
—
Three poems from 'Modern Queer Poets', (2020)
—
'songs of Poland', a poetry anthology (2018-19)
---
Scripts
2019—present

Scripts are produced for each performance work that combine elements from both my poetry and fictive writing.
Above, a page from
'songs of Poland II'
.
---